By Cal Orey
Spicy foods like chili peppers may help you live longer according to a recent study published in the Journal of the American College of Cardiology.
Just another reason to try this unexpected combination of chili and chocolate for a spicy treat. Register now for our Thurs. Feb. 20th webinar, "Chocolate and Other Surprising Herbs for the Heart" with author Cal Orey. To learn more visit: http://bit.ly/HSAwebinar February 20!
Contemplating membership? As a bonus, HSA will credit the $5 webinar fee to the cost of membership if you join HSA by March 5th.
The Herb Society of America
February
Chocolate and Other Surprising Herbs for the Heart with Cal Orey, author of the Healing Powers books
Thursday, February 20, 2020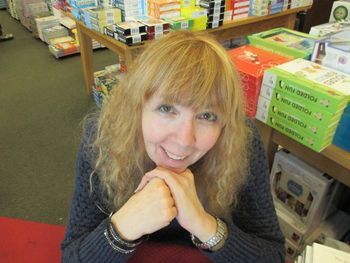 Join us at our upcoming webinar where guest presenter, Cal Orey, will explore heart-healthy chocolate along with herbs and spices that pair surprisingly well with chocolate. We will take a look at quality chocolate--from truffles and bars to baked chocolate along with some of the delicious herbs and spices paired with this decadent treat including anise, cayenne, lavender, mint, nutmeg, and rosemary. As a special bonus, herbal tea and chocolate will be highlighted including a luxury dark chocolate and a tea combination that hooked Cal on this unexpected combination. Chocolate, herbs, spices, and tea for American Heart Health Month? Yes! It's the perfect sweet and savory combination for good health and well-being.
Non-member class fee is only $5.00! Register below.